Kim Kardashian believes Kanye West was angry when she wore 'Marge Simpson' outfit to event
In an outfit she wore to an awards show last year, Kim Kardashian claims Kanye West told her she looked like cartoon character Marge Simpson.
The reality TV star mentioned how she frequently feels anxious putting her own ensembles together since her ex-husband curated all of her looks for years on episode five of Hulu's The Kardashians.
Kim told her sister Kourtney Kardashian that Kanye didn't approve of the brown leather Fendi dress and gloves she wore to the WSJ. Magazine 2021 Innovator Awards in November, comparing it to the dress worn by The Simpsons' matriarch.
"I got to the point where I would consult him on everything, even what I should dress. 'What should I wear?' I'm having panic attacks right now "Kanye monitored her clothing for her Saturday Night Live performance in October, but she picked her own wardrobe for the Innovator Awards, she said.
"After that, he phoned me. He informed me my career was ended and then gave me a photo of Marge Simpson in a similar outfit."
Kim admitted that she was ready to move on when she filed for divorce from Kanye in February 2021, but that her ex-husband refused to sign the papers at the time.
"I'm not sure; I keep asking him. He claims he will, then replies, "Well, I don't want a divorce, therefore I'm not signing them." "explains the 41-year-old "Because Kanye isn't here doing the show, I'm always extra protective of him and don't share a lot of the negative things that have happened.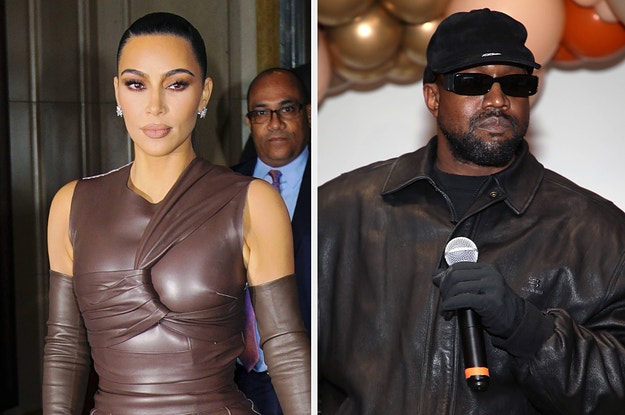 Also, if I do something on a reality show, people will say, "How dare she talk about it?" but he can do it in a song, which is much more creative and expressive.
It's always two separate sides expressing themselves in two different ways, one respected and the other not."
In March, Kim and Kanye, who have four children together, were both proclaimed legally single. The creator of SKIMS is now dating comedian Pete Davidson.
WATCH: Kim Kardashian believes Kanye West was angry when she wore 'Marge Simpson' outfit to event
Kim Kardashian believes Kanye West was angry when she wore 'Marge Simpson' outfit to event