Emma Watson has said that hanging out with Rupert Grint and Daniel Radcliffe "would be overload."
Emma Watson has said that hanging out with Rupert Grint and Daniel Radcliffe "would be overload."
It would be an understatement to say that Rupert Grint, Daniel Radcliffe, and Emma Watson spent a lot of time together.
The three really grew up together, much like their favorite Harry Potter characters. For each of the eight films they shot, the performers spent months on set together.
However, their time together continued long after the film had ended.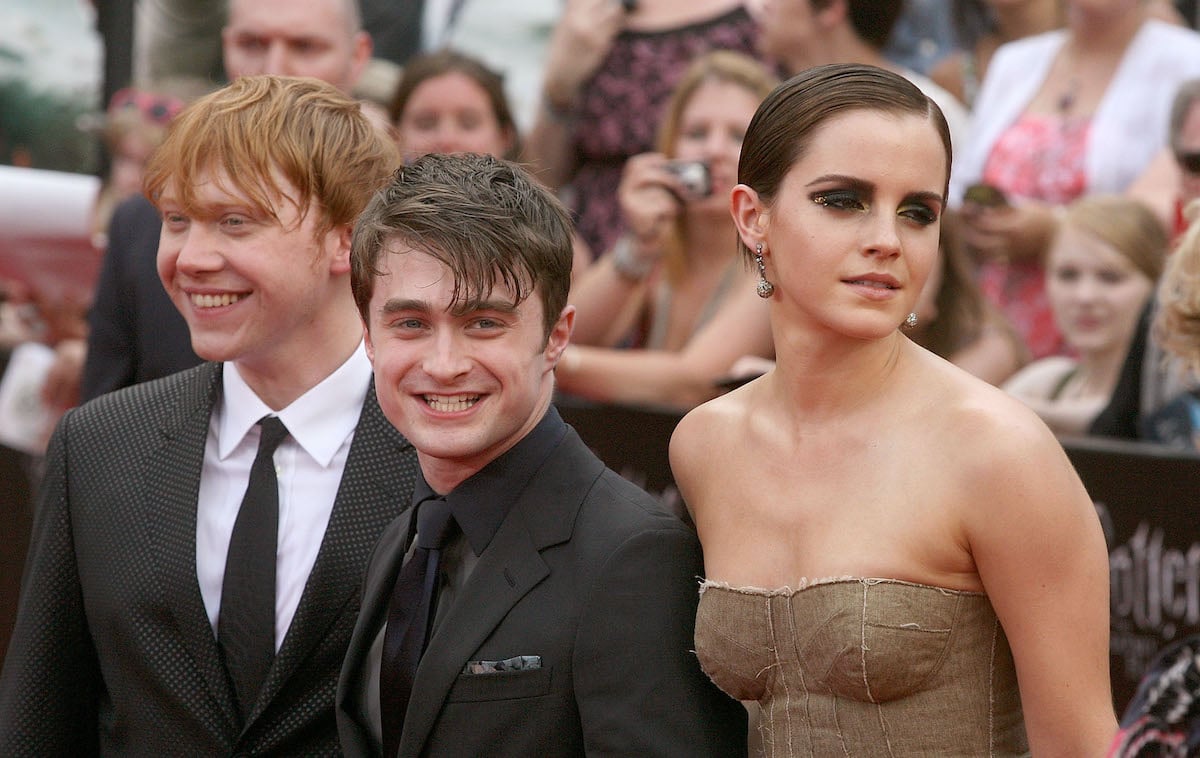 Daniel Radcliffe, Rupert Grint, and Emma Watson worked on the "Harry Potter" films for years. 
Many actors work jobs that don't start and stop with filming a movie. They are also entrusted with aiding in raising awareness of the undertaking.
Actors often participate in magazine covers, press tours, and interviews to promote their roles to audiences.