Catholics are accusing Kourtney Kardashian and Travis Barker of mocking their religion
Following their wedding, Kourtney Kardashian and Travis Barker were chastised for disrespecting the Catholic faith.
According to Vogue, the Blink-182 drummer and reality personality had a formal wedding ceremony over the weekend in Portofino, Italy.
Kardashian walked down the aisle in a corset little dress with a Dolce & Gabbana veil with an embroidered depiction of the Virgin Mary.
While some praised Kardashian for her bold wedding ensemble, others chastised her on social media, accusing her of mocking the Catholic religion.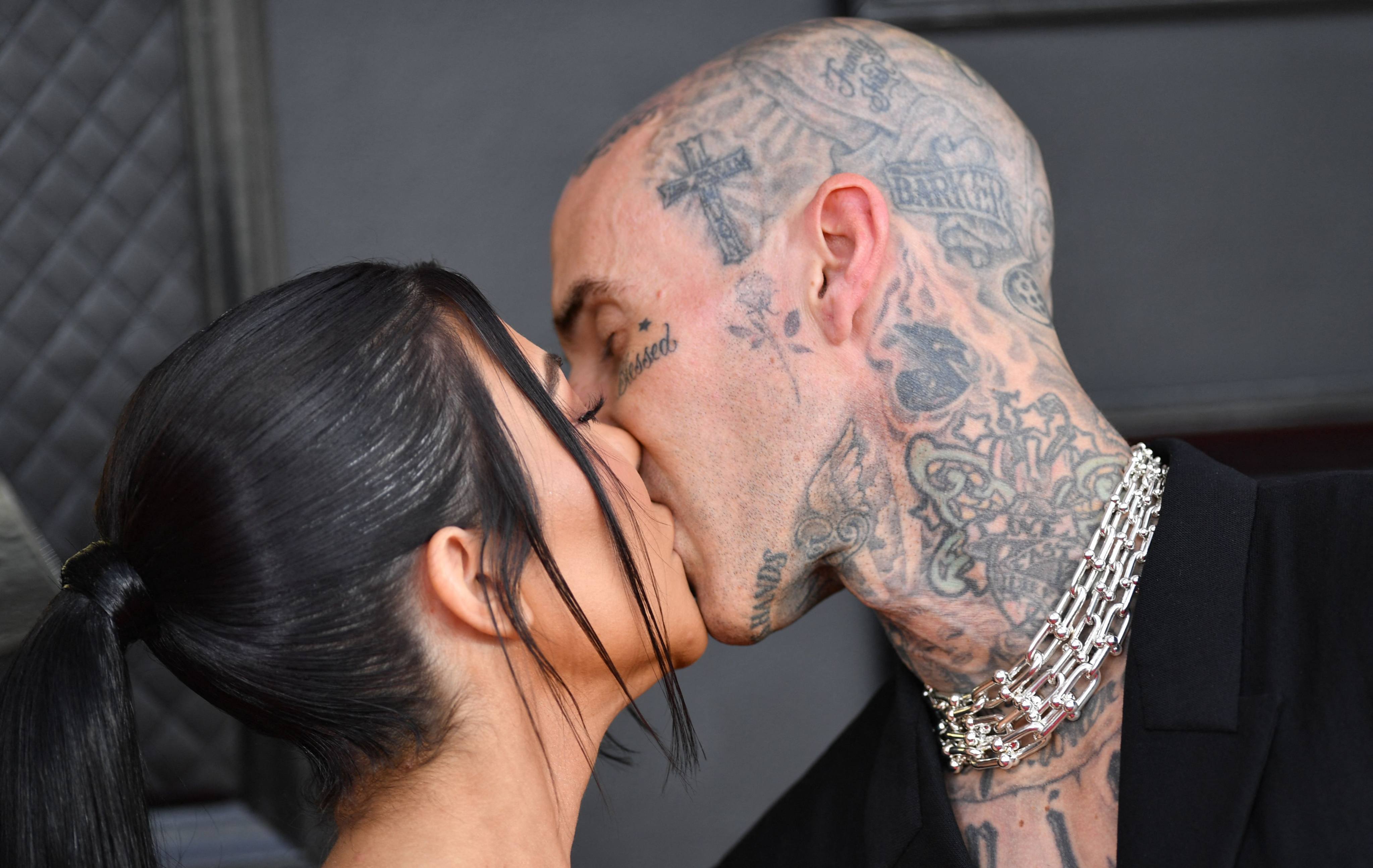 "I just feel like Travis and Kourtney [sic] wedding is disrespecting the catholic religion?" one reader remarked. They don't represent religious people at all, and they come off as ridicule. "I'm not a Catholic, but that doesn't set well with me."
"Kourtney Kardashian is a baptized Armenian Apostolic Christian," another individual added. She could have had a lovely Orthodox ceremony. She opted to insult the Catholic religion instead. Even heathens may appreciate great beauty."
"Kourtney Kardashian isn't even catholic, yet here she is again attempting to play artistic with the veil simply to appeal to Travis' likes," a third user remarked.
"Kourtney Kardashian not being catholic and adopting La Virgen de Guadalupe as an aesthetic is just downright insulting," another individual said.
Another individual said that the pair had reduced religion to 'artistic symbolism,' complete with Catholic imagery.
People also chastised the pair for their small meal sizes during the reception, which drew even more criticism.
Kardashian's half-sister, Kylie Jenner, caught the beauty mogul being fed a portion of spaghetti in an Instagram story, which some have dubbed a "hate crime."
"This counts as a hate crime where I'm from," one individual commented.
"The spaghetti serving size at Kourtney Kardashian's wedding is one of the worst things I've ever seen," one person said.
"The spaghetti portion proportions at Kourtney Kardashian's wedding yesterday," a third individual added. I'm not interested in a part that isn't the size of my face."
Due to the shortage of food at the reception, wedding guests may have smashed a cheeseburger at the McDonald's drive-through.
We can't say we blame them!
WATCH: Kourtney Kardashian and Travis Barker's Stunning Italian Wedding
Catholics are accusing Kourtney Kardashian and Travis Barker of mocking their religion