[ad_1]

Boy Meets World, a sitcom co-created by Michael Jacobs and April Kelly, aired for seven years on ABC. The show follows a group of friends as they help Cory Matthews (Ben Savage) deal with the challenges of growing up, including issues at home and in school. The sitcom had just the right amount of drama and comedy and dealt with many issues that kids face in real life.
For many viewers, the classic coming-of-age series will always stand out. The show's success during its seven seasons is attributed largely to the romance between Topanga, played by Danielle Fishel, and Cory.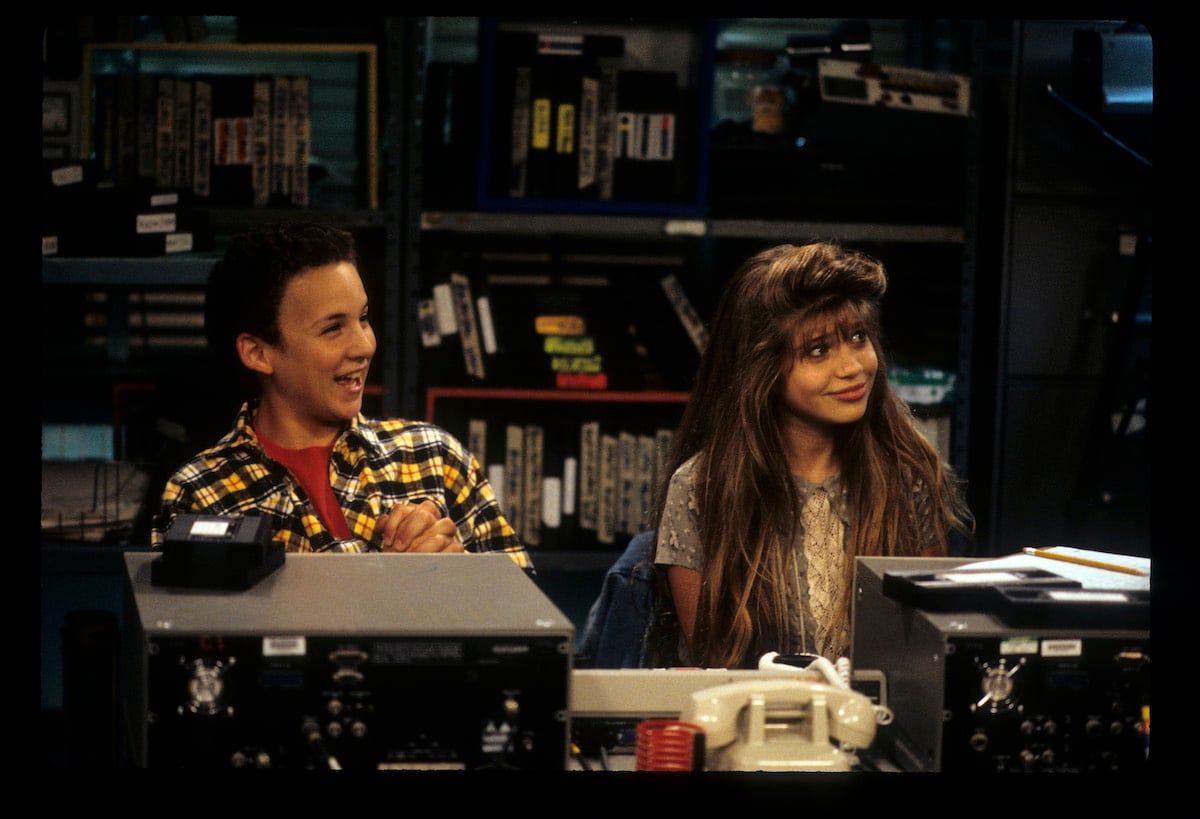 Even though Fishel wasn't Boy Meets World's main character, there's an excellent case to be made that she ended up being just as important as Savage. Fans have speculated that Savage and Fishel may have gotten romantically involved off-screen, given their on-screen chemistry.
Did Ben Savage and Danielle Fishel ever date in real life?
Fans know that Savage and Fishel share fantastic chemistry in front of the camera, but they have long wondered whether that carried over into their personal lives.
People reported that when asked about a possible romance between the two at '90s Con, Fishel said, "No, we never dated." That's not the end of the story, though.
After two years of working together, Savage and Fishel entertained the idea of a romantic relationship off-screen. The pair considered taking their relationship to the next level by going on a date.
Unfortunately, the date did not go as many Boy Meets World fans would have hoped. The duo found out that their seeming romantic chemistry was merely professional and that they were, in fact, just good friends. 
The Hollywood Reporter claims that even though Fishel and Savage never dated in real life, their on-screen kiss was Fishel's first. In her memory, she says, "I looked over at Ben, and he had gone absolutely white." The young naifs, fortunately, nailed it and "went on to kiss virtually every week for the next seven years."
Fishel asked Savage out to a dance
Yes, the two went dancing together, and as if that were not cool enough, Fishel was the one who invited Savage. "We had what they used to call the vice-versa dance at our school. They called it that because — in a very misogynistic way — the girls were supposed to ask the boys," Fishel shared.
"So I was supposed to ask somebody, and I asked Ben if he would go with me, and he did. And, actually, this is one of my favorite stories."
Fishel shared an amusing story about how they went with Savage to Denny's for a bite after the dance but discovered they didn't have any cash on them. As security, the actor was required to leave her purse there. After driving to her parents' place to get some money, they returned to Denny's with her purse still held as collateral.
Even though their off-screen romance never went anywhere, the fans still want to see them reunited on-screen.
'Boy Meets World' cast has stayed friends
If you watched the family-friendly sitcom Boy Meets World when you were younger, you probably remember the high standards of friendship set by the show. As fans, it's reassuring to know that the feelings we see on screen are mirrored in real life.
And to top that, 22 years later, the bond between the actors is stronger than ever. Speaking to us, Fishel said she thinks that one of the greatest takeaways from Boy Meets World was that you don't need to be blood to be family.
The actor acknowledged that the cast members have come and gone in each other's lives since Boy Meets World ended in 2000, but it never changed their relationship. She said that when the cast reunites, it's as if no time has gone, even if they haven't spoken to each other in a year or two.
RELATED: 'Boy Meets World': Topanga Was Almost Played by a Different Actor
[ad_2]

More